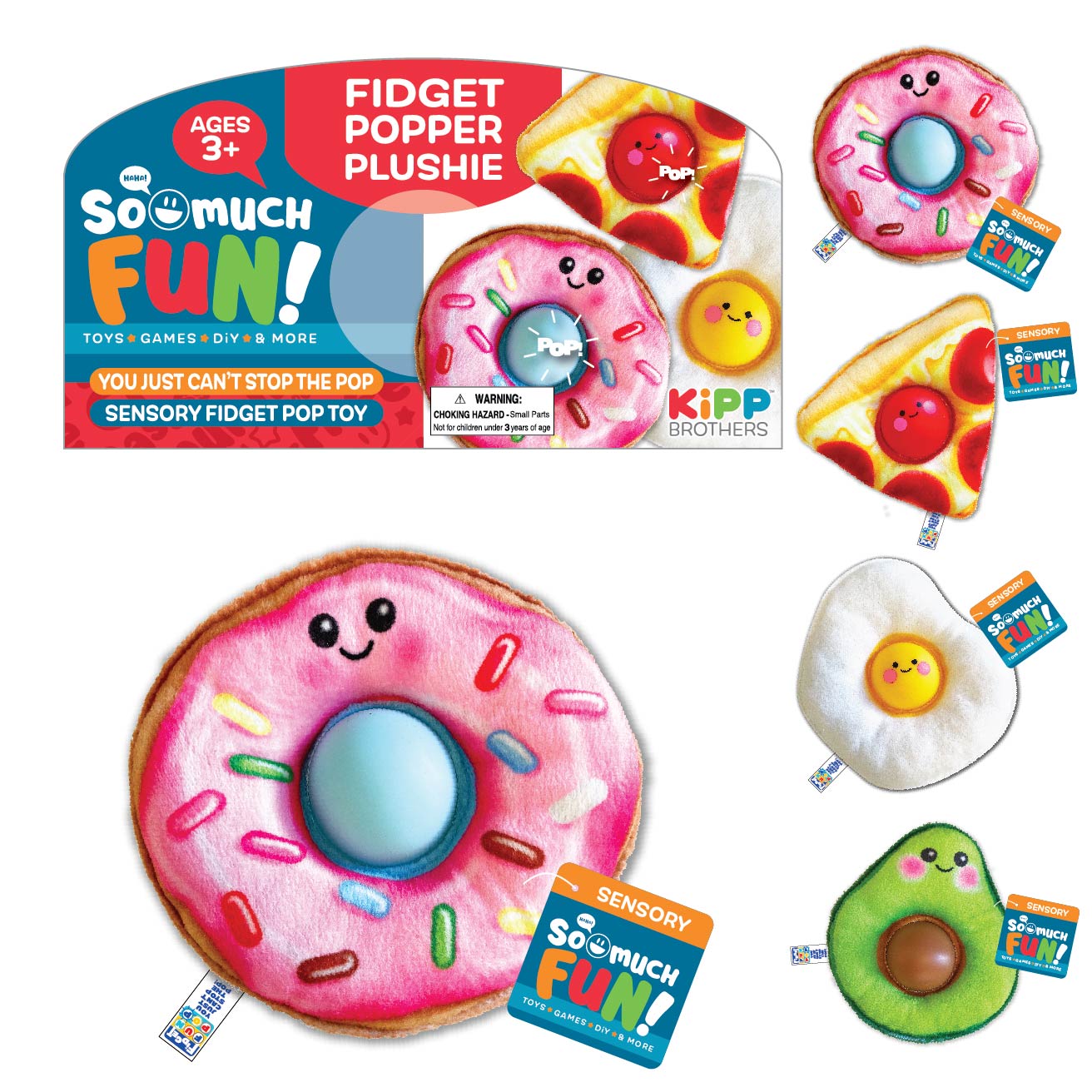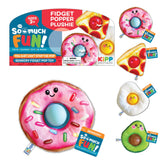 ---
WHOLESALE SENSORY FIDGET POPPER PLUSHIE 12 PIECES PER DISPLAY 22864
12 pieces per display
240 pieces per case
Description

Product Info

Sales Info
A Kipp Brothers' EXCLUSIVE! 5.5" Fidget Popper Plushies are soft and cute plush with a jumbo pop in the middle. Four assorted styles. Collect them all. 12 plushies in a color display box with toy bin card included for use on the So Much FUN! Toy Bin Program corrugated display or in the clear toy bin pockets. Product fits short or tall bins.  
COLOR DISPLAY BOX INCLUDED
Browse All Our So Much FUN! Items *product & displays sold separately.
UOM
Pieces
Dimensions INCH
Weight LB
UPC
Each
1

≈

5H x 5.5W x 1.5L

.1
794080228644

Display
12

3.2H x 6.2W x 8.2L

.7
794080228644

Case
120

26.8H x 13W x 17L

18.5
794080228644

WHOLESALE BULK ITEM
DIMENSIONS

EACH
Height: 0.0 in
Width: 0.0 in
Length: 0.0 in
Weight: 0.0 oz
DISPLAY
Display Included: Yes
Height: 6.2 in
Width: 3.8 in
Length: 8.1 in
Weight: 0.0 lb
CASE
Height: 26.8 in
Width: 13.0 in
Length: 17.1 in
Weight: 0.0 lb
UPC
HOQ:1
Qty Coming Soon: 0
Qty Pre-Sold: 0
PRS: 599
PEG: 0.0
---
WHOLESALE SENSORY FIDGET POPPER PLUSHIE 12 PIECES PER DISPLAY 22864